Our Favourite Barbecue & Cooking Brands
Wheel out the grill, dust off the wood-fired oven, find the tongs. It's barbecue season. It's all about the bare necessities: vegetables, meat, flame, wood or charcoal, drink and more. 
With us entering the beginning of a great season of outdoor cooking we wanted to share our favourite brands in the world of barbecuing. Everything from fire bowls, fuels, utensils and more. 
It's time to get you some sturdy spun-iron cookware (which will last a lifetime), sacks of firewood (or charcoal) and a big pair of leather gloves (trust me, you'll need them).
---
We've all been there, trying to light a fire and it's just not working out. Or you place more unlit fuel on top which then starves the existing fire of oxygen... Well, worry no more. The Blazaball is this simple, yet very effective accessory which will get you jumping up and down in joy because your fire just works, especially if you're using charcoal. 
It's easy. Two-piece metal cage. You place one or two natural firelighters inside. It effectively keeps a pocket of oxygen around your ignition source and more air and oxygen means a stronger burn. Ideal.
There is nothing better than sitting around a fire bowl in the garden cooking up your dinner, and then not having to move an inch to enjoy the remainder of the evening watching the sunset.
Kadai's original fire bowls are up to 100 years old, all with their own unique character from years of use as cooking bowls in India. 
If you're ever looking for the finest quality of iron cookware, look no further than our friends at Netherton Foundry. From spun iron saucepans and stockpot to skillets, woks and bakeware. They even make outdoor dutch ovens and chapas.
This is a business which is proud to be British and takes the province of their materials very seriously. Supporting local communities and reducing their impact on the environment at the same time. Their products will last you a lifetime.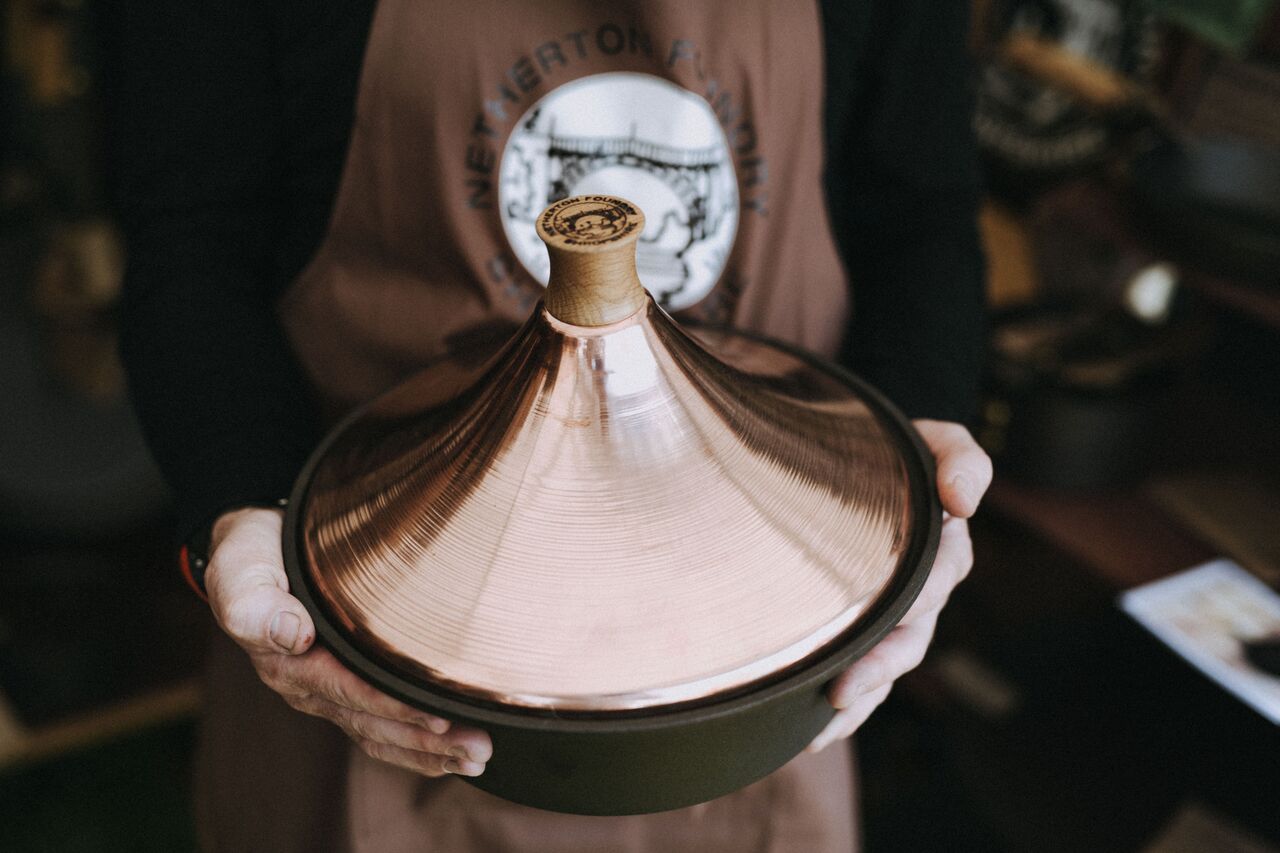 Much like us, The Ethical Butcher believes that the way we consume shouldn't cost the earth. They're changing how animals and humans coexist in the food chain and how we view our place in nature. 
Their farmers honour natural systems and farm in ways that increase biodiversity and regenerate the land, therefore improving soil health and combating climate change.
Join the craft meat revolution
Over forty years ago Daylesford began to turn their family's farmland over to sustainable, organic farming. What began as a simple passion for real food, later becomes one of the most sustainable organic farms in the UK.
This is a brand which champions zero food waste, progressive farming techniques, clean energy, light packaging, responsible sourcing and much more. 
They believe by shopping organically and eating organically you are choosing to invest in the long-term health of the planet and the wellbeing of yourself and your family.
Shop online or head to one of their Farm Shops
Our favourite range of environmentally conscious wines that directly supports ocean conservation. This range of wine is the perfect complement to any barbecue dish.
Website Coming Soon! | Instagram